A common question for visitors to Iceland is whether it's best to drive Iceland's Route 1 ring road in a clockwise or anti-clockwise direction. Whislt we didn't actually drive the entire ring on our trip (we probably covered around one third of it), I did plan to at first so spent quite a bit of time researching this issue. I hope my findings will help you make an informed decision as to what route is best for you.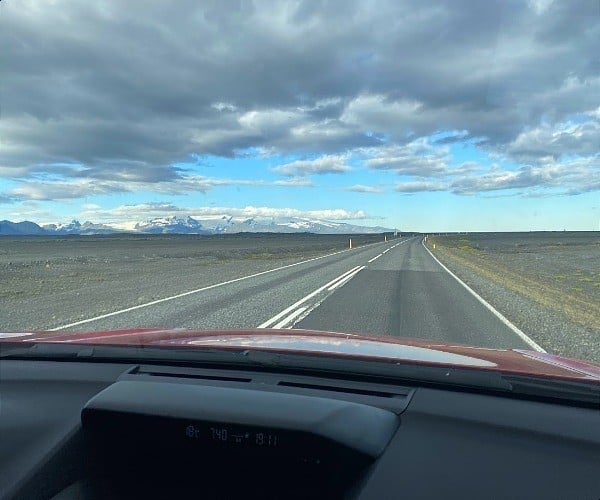 First things first
Before tackling the question of whether to drive the ring road in a clockwise or anti-clockwise direction, I would first pose the question as to whether you do indeed want to cover the entire route. It's 1,317 kilometres and, if you are limited to only a week or so, I would seriously take a step back and look at the key things you want to cover. See my previous post which explains why we chose not to drive the entire ring road with the time we had available.
Many of Iceland's main attractions are in the south and west of the country and, since you'll no doubt be arriving at Keflavik Airport, close to the capital of Reykjavik, in the south-west of the country, much of want you to see will be within a few hours's drive of there. I understand that you might want to see as much as possible but, if your time is precious and limited, does it really make sense to be spending so much of that time in a vehicle?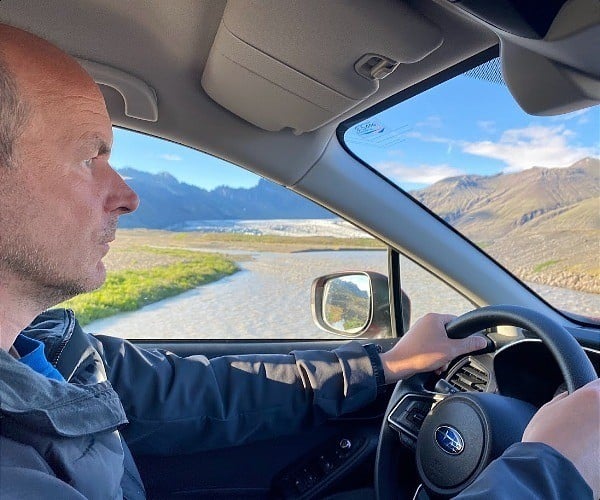 OK, so you've considered the above but still want to drive the ring road, but are not sure which way around to go? Read on!
Clockwise versus anti-clockwise
When you read up on this subject, the consensus of opinion is to follow the route in an anti-clockwise direction and there are a number of reasons for this. The first of these is that the Golden Circle is a logical starting point, particularly if you're visiting for the first time. It's where you'll find some of Iceland's most iconic attractions such as the Geysir and Strokkur geysers.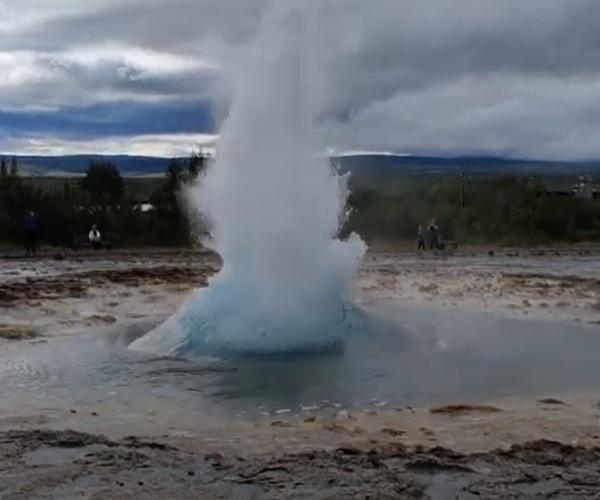 There's a whole host of things to see and do in the Golden Circle but, whatever route you take, assuming you don't want to come back on yourself, you'll find a number of routes tend to 'spit you out' towards the south. This is because the tendency is to enter the Golden Circle via Route 35 from Reykjavik which takes you just north of the Þingvallavatn rift valley lake and to get back via a circular route tends to mean heading south to get around this lake.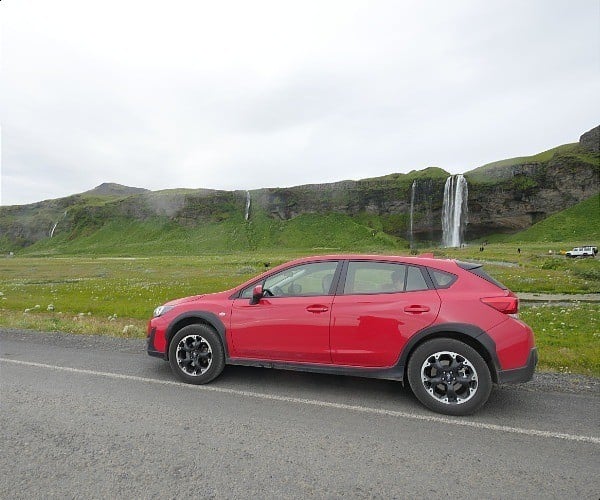 Since you find yourself towards the south, the logical thing to do is to then explore the south coast along Route 1, thus initiating an anti-clockwise route along the main ring road. It's probably also no co-incidence that tours that go all the way around Iceland also tend to choose to go in an anti-clockwise direction.
The other strong reasoning in favour of adopting an anti-clockwise direction is that you'll visit the busier attractions first (along the south coast) and thus gradually move from away from the crowds to some of the more remote and less visited parts of Icelandic, whcih feels a more instictively logical way to approach things.
---
IMPORTANT NOTICE:
If you are reading this article anywhere other than on A Luxury Travel Blog, then the chances are that this content has been stolen without permission.
Please make a note of the web address above and contact A Luxury Travel Blog to advise them of this issue.
Thank you for your help in combatting content theft.
---
Two reasons to consider a clockwise route
I can foresee just two exceptional reasons why you might choose to break the mould and travel the ringroad in a clockwise direction – the weather and the time of year.
If the weather forecast just happens to be predicting poor weather in the south initially and good weather in the north, then I guess it might make more sense to let the conditions dictate your route and do your best to avoid adverse weather conditions. It is perhaps unlikely that there will be a marked contrast like this, but you never know so it's worth checking the forecast.
Secondly, the time of year. I have already mentioned how the south can be busy and that by travelling in an anti-clockwise direction, you'll be gradually moving away from the crowds, particularly once you start to get beyond places such as Höfn. That said, if you happen to be travelling at the end of August / beginning of September (the end of the Summer holidays for many families around the world), then you might avoid the crowds in the south by leaving it until the end of your trip. If this is when you're visiting, this might be something that you want to consider as it may have you favouring a clockwise journey.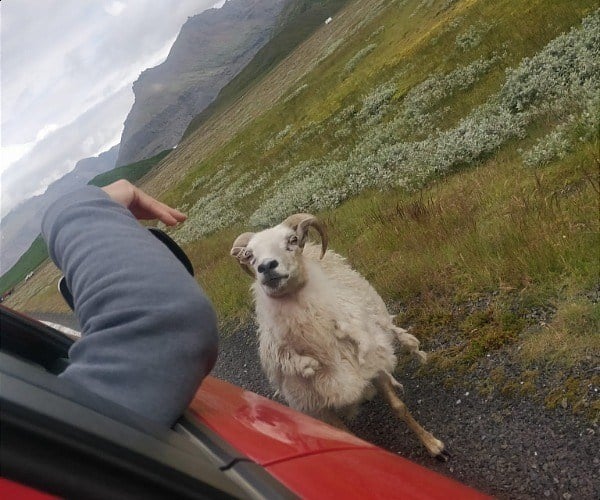 For most people, though, an anti-clockwise route seems to be by far the more preferred of the two options.
Have you travelled the entire Route 1 ring road? If so, did you go clockwise or anticlockwise, and what was the rationale behind the route you chose?
Planning a trip to Iceland yourself? You can watch a video from our trip to Iceland here:
Disclosure: This post is sponsored by Icerental 4×4. Our trip to Iceland was also sponsored by Helly Hansen.