When considering visiting the Dominican Republic, you need to know when the weather will be best for your travels, and you should know of any events or seasonal attractions to plan your trip around.
You'll also need to know the Dominican Republic entry requirements for Americans.
Want to plan your trip to the Dominican Republic? Keep reading. This guide will discuss the best period to visit the Dominican Republic and the entry requirements to aid your planning.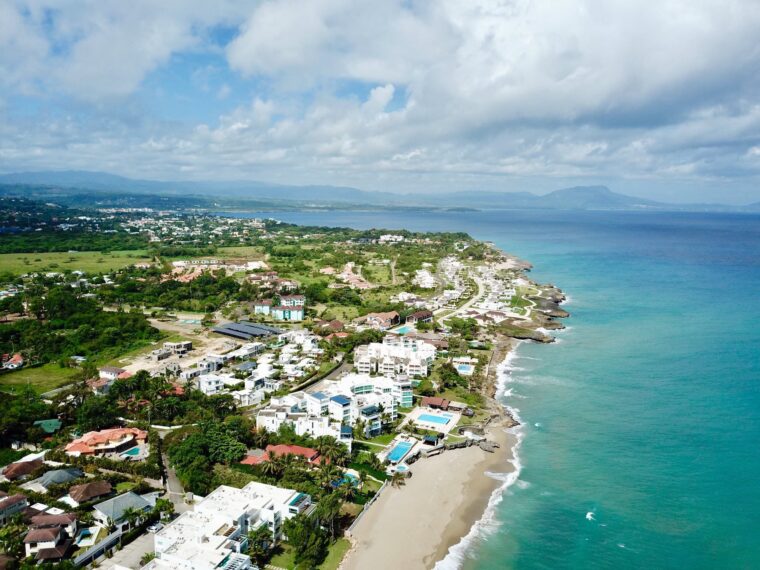 Other articles you can read:
Whic
h Time of Year Should You Visit the Dominican Republic?
The Dominican Republic has a tropical climate. Many countries with tropical climates suffer seasonal rainfalls, sometimes known as monsoon seasons. The rainy seasons have their fair share of temperate and sunny days, and the dry seasons still have rain.
But, when planning your trip, it's best to choose your travel month based on the weather, opting for the dryer seasons. You wouldn't want to spend your whole trip in rain-friendly clothing, would you?
The best time to plan to visit the Dominican Republic is between December and April, as this is their driest period. The weather is hottest in August and at its wettest in June. You should avoid traveling around July if you don't like heat – although this is one of the driest months of the year, it can be pretty hot.
If you're not a fan of the heat, you might consider going to the Dominican Republic in January, as this is the coolest month in the year, with highs of around 30 degrees and lows of about 19 degrees. 
What are the Best Must-See Events and Festivals in the Dominican Republic?
Of course, when planning your trip, it's important to consider the weather. However, it's also essential to ensure you don't miss out on fantastic festivals and events in this beautiful country.
Here is a list of the best and most significant festivals in the Dominican Republic worth considering when you plan your trip:
Guloya festival

– The Guloya Festival is the Dominican Republic's New Year's Eve celebration. You can expect lively instruments, the baile Cocolo (or, Cocolo dance), and vibrant festivities. This festival takes place on January 1st in San Pedro de Macoris. 

Carnaval

– the Carnaval celebration is a parade where you will see masked and costumed people walking through the streets. This is a must-see celebration in Santo Domingo, Bonao, and La Vega. If you want to get involved, it's best to plan your trip for February. The date varies, so be sure to check out the date in the year of your trip.

Isle of lights festival

– if you're a music lover, you'll love this festival. The festival takes place in April in Santo Domingo. You can enjoy gourmet and artisanal foods, homemade goods, and indie rock music!
What are the Entry Requirements for the Dominican Republic?
When you enter the Dominican Republic, you must be prepared to ensure your trip is stress-free. 
Ensure that your passport can be valid for at least six (6) months following your travel date. There is no need to get yourself a visa. A tourism fee will be charged, which is usually included in your ticket price when flying to the Dominican Republic.
You will also need to prove that you'll be leaving the country and may be asked to show a return ticket or a ticket confirming you're traveling to another country after your time in the Dominican Republic. You are discussing a yellow fever vaccination with your doctor before your trip is also a good idea.
Summary
If you're looking to book a trip to the Dominican Republic, you should try to go between December and April. Not only is this when the weather is best, but it's also when most of the Dominican Republic's unique festivals take place. To enter the Dominican Republic, you'll need to check that your passport will be valid for six months and proof that you plan to leave the country.