It's December already which means one thing… Christmas is just around the corner! Not only that, but it means time is running out for your Christmas shopping. But don't worry… help is at hand with our annual gift guides. In this round-up of festive gifts for him, we have some great items of clothing that are perfect for the traveling man as well as some useful and fun gadgets, and much more besides. Enjoy!
Luxury destinations demand you look the part, which is why we love Bluffworks. This small company places elegant technical fabrics in classic designs that help you travel light, but always look great.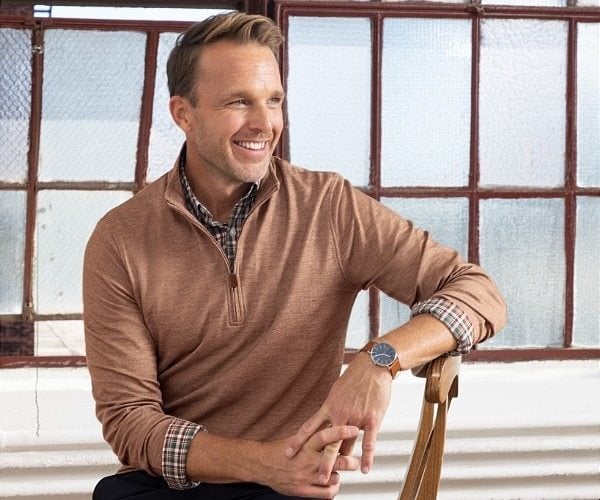 Bluffworks' Como ¼ zip is a great addition to a traveler's wardrobe. It's soft, stretches, wicks moisture and is elegant enough to layer under a blazer so you can go straight from a long city walk to a fine meal looking the part. The Como's technical polyester fabric includes a touch of wool that gives it a luxurious feel, yet doesn't itch and can go in the washing machine without pilling. Hidden travel pockets keep your essentials safely at hand. On sale now. Men's Como ¼ zip reg $128 now $108.
Looking for a luxury carry-on to elevate your travel game? PROPS™ industry-first leg system creates an instant surface or luggage rack. Our carry-on maximizes packing space with a unique top-lid opening, interior compression system and expansion zipper. Made of 100% virgin polycarbonate, offering the durability needed for today's travel, and constructed with highest quality components. You just found your favorite new travel companion. PROPS™ to you for traveling smarter.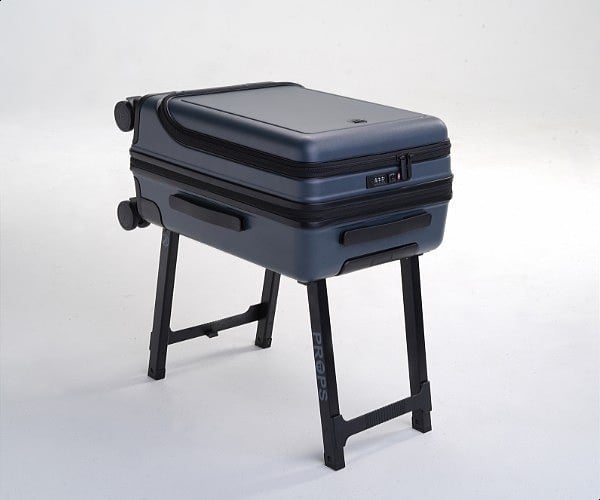 Indestructible Privacy Luggage Tags With Free Lost and Found Service from Talonport
Luxury means having that extra peace of mind everytime you travel. These stainless steel luggage tags from Talonport are built to be indestructible and come with a lifetime guarantee. The concealed design means your private details stay private and they also come with 9 colourful inserts so you can spot your bags instantly. Plus, you get a PDF template to easily make more.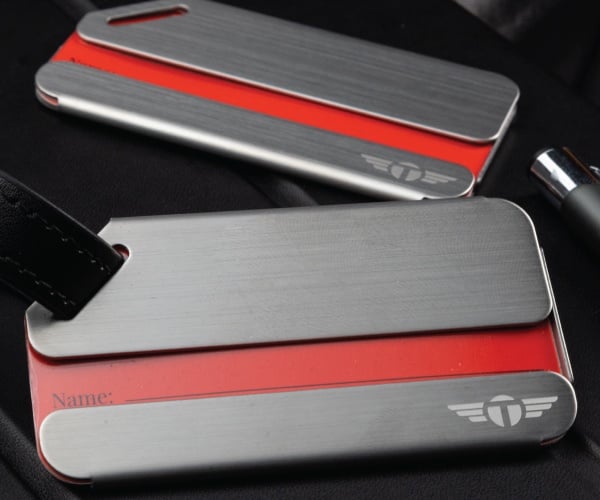 With the included free lost and found service, the finder of your bag receives a reward for the safe return at no extra cost to you. Get total peace of mind and feel First Class every time you travel with Talonport luggage tags. Available in silver, black or gold.
Matching trunks from Tom & Teddy
This Christmas, treat the big and little guys to a matching set of these bold Tom & Teddy trunks featuring a graphic Citrus print in flattering tones of navy and rouge-red. Perfect for your next escape to paradise, they're quick-drying and super-soft – the kind of swim shorts that they'll want to wear all-day-long, in or out of the water.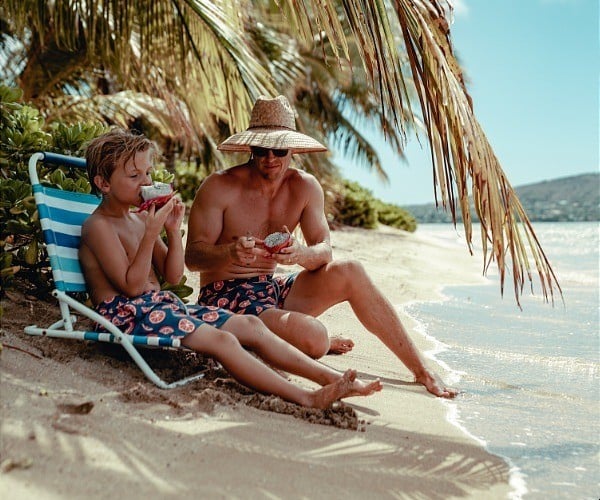 As an Australian beachwear brand, Tom & Teddy really knows what makes a great pair of swimmers. They use a UPF50+ fabric that's resistant to saltwater and chlorine, and the mid-thigh, semi-tailored fit means they look as good at the bar, as they do on the beach. Each design is available in a full range of sizes for boys and men, and there's also a collection of swim shorts for girls and women, so the whole family can match up on vacation.
The Weekender Bag by Great Useful Stuff
It's all in the details with the Weekender Bag by Great Useful Stuff. The unique and functional design makes it the best bag on the market for those on the go. The bag seamlessly hangs in any closet for easy packing (and visibility into what you've packed so no essential is left behind), and then folds neatly into the perfect on-the-go carry on. When you arrive at your destination, simply unzip, hang in the closet or on any towel rod, and you are ready to go. Even better, the Weekender Bag keeps all of your belongings separated from hotel drawers or luggage racks in order to keep germs away from your clothes.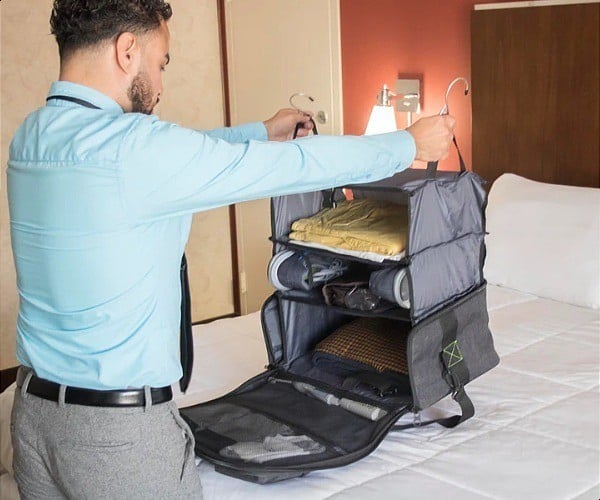 The most rugged and capable Apple watch ever, designed for exploration, adventure, and endurance. With a 49mm aerospace-grade titanium case, extra-long battery life, specialized apps that work with the advanced sensors, and a new customizable Action button. The aerospace-grade titanium case strikes the perfect balance of weight, durability and corrosion resistance.
Keep your watches safe while traveling with the Eaton 3 Watch case from Charles Simon. Minimalist yet bold, this semi-rigid case features soft young bull leather, three removable Alcantara® cushions and a sleek aluminum frame clasp. Eaton is the perfect travel companion for all watch collectors looking to protect their favorite timepieces on the go and can also be used as an elegant watch display at home.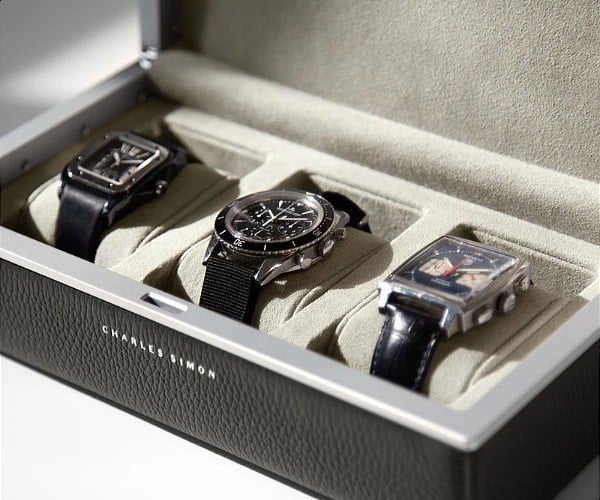 Vinted Shaded World Relief Map from East of Nowhere
This beautiful vintage style map from East of Nowhere has been digitally restored and stylized to give the appearance of an illuminated landscape. This premium reproduction, restored for a like-new appearance while preserving vintage character, is stylized with stunning digital hillshading effects (printed in 2D). It's a perfect fit for the home décor of anyone who loves to travel.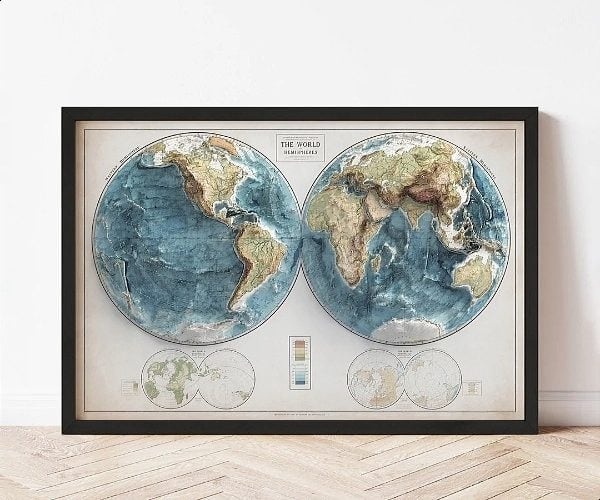 Nighthawk M1 4G LTE Mobile Router from NETGEAR
Meet the world's first Gigabit class LTE mobile router. With ultra-fast combined speeds of up to 1 Gbps and support for Category 16 LTE Advanced Pro with 4-band carrier aggregation, the NETGEAR Nighthawk® M1 Mobile Router delivers the best internet connection possible, wherever and whenever.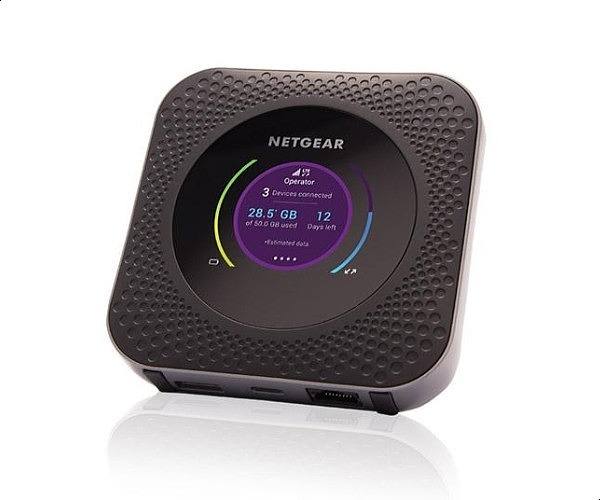 The unlocked device works best on AT&T and T-Mobile networks. It is not compatible with the Sprint legacy network and requires compatible SIM cards for the LTE networks.
The World Is A Book Travel Journal from Journo Travel Goods
Document your adventures in a beautiful way, while always reminding yourself that life is about "turning the page". As voted on by Journo Travel Goods' incredible travel junkie community, this new "Traveler's Choice" notebook is the ideal gift for any travel lover in your life…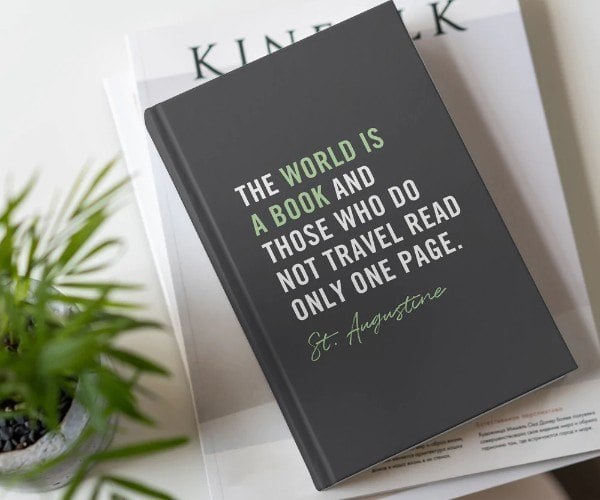 Recon Force Elite HP5 night vision camera from Browning Trail Cameras
The Browning Recon Force Elite HP5 camera features new "Radiant 5" night illumination technology to give you the highest quality HDR night pictures available in any conditions. Also included is the adjustable detection range from 55ft. – 100 ft. and 3 adjustable IR flash modes for optimum picture control at night. Another great feature is the built in 2" color display to preview images and videos right in the field.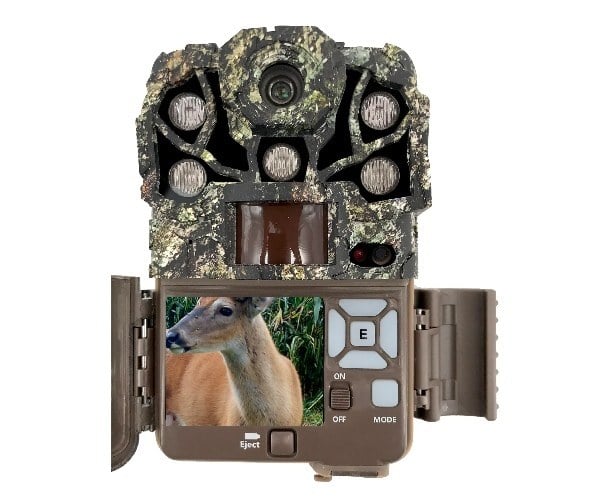 The Recon Force Elite HP5 also features the highest quality 24 MP pictures and 1920 x 1080 Full HD video quality in either 30 or 60 frames per second for the most incredible video clips of game on your property. Additional features include Smart IR Video, which continues to record video footage while game is moving in front of the camera and SD Card Management Options which allow you to overwrite older images on the SD Card if the memory is full. The Recon Force EDGE HP5 is also compatible with up to 512 GB SDXC memory cards.
---
IMPORTANT NOTICE:
If you are reading this article anywhere other than on A Luxury Travel Blog, then the chances are that this content has been stolen without permission.
Please make a note of the web address above and contact A Luxury Travel Blog to advise them of this issue.
Thank you for your help in combatting content theft.
---
Travel gift set from Duvall Leatherwork
Do you know someone who loves to travel? This is a perfect gift set for them this holiday season! What makes this travel gift set the best? The black leather toiletry bag includes a water resistant nylon lining that protects your leather. Duvall Leatherwork make the rest of it with premium oil tanned cowhide, high quality nylon thread and a sturdy YKK zipper.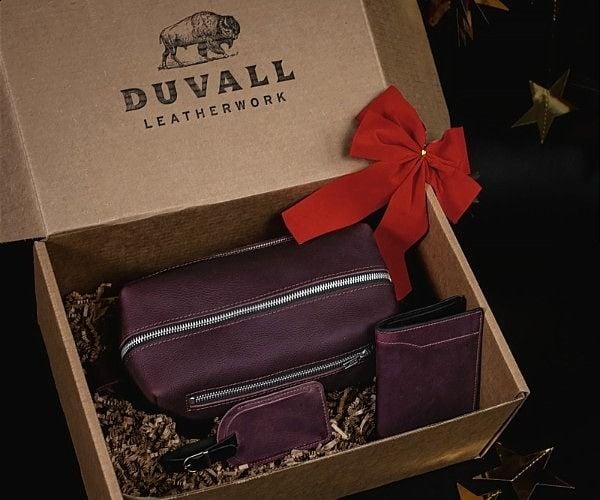 They designed the handmade leather passport wallet to weather all the rigors of travel, it's built to hold passport, boarding passes, credit cards, receipts and other ID papers, you might need on your next adventure. The perfect size luggage tag is great to put on your suitcase, with this black leather sure to stand out at the airport.
UES Traveler shirt from Garmentory
Garmentory's popular Traveler shirt is now available in new colors: black, camel, and olive. All are dyed in advance and use sulfur dyes that can be enjoyed by discoloration. Using a powerful shuttle loom, weft threads are driven in to create a high-density fabric of over 9oz. This durable material is the basis behind 'making things that can be used to the end with affection'.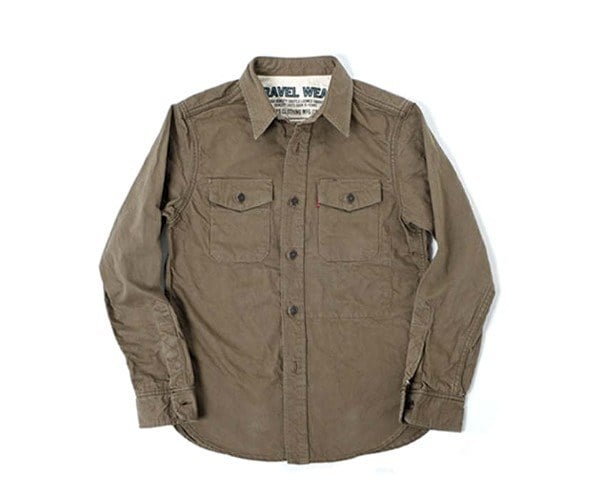 The button uses a metal tack button not to be defeated on the strength of the fabric. The chest pocket is large. The sleeves have been made with enough room for cuffs easy rolling, and on the tab opening snap buttons are used. The pocket sewn on the inside of the left front body is sized to fit a mobile phone or passport.
Everlast Spas Grand Estate Spa from Sam's Club
Bring the spa experience home! Everlast Spas Grand Estate Spa, available from Sam's Club, was built on innovation, strength and luxury. Grand Estate's beautiful Millstone rock-look resin patented DURA-LAST Dual-Walled Cabinet System is energy efficient, quiet and virtually indestructible. High-density foam is sealed between the walls providing superior insulationand the insulated base is 10x thicker than most spa bases for strength, heat retention and imperviousness to the elements and pests. Our innovative lighted foldaway steps and towel holder feature provides built-in convenience and luxury.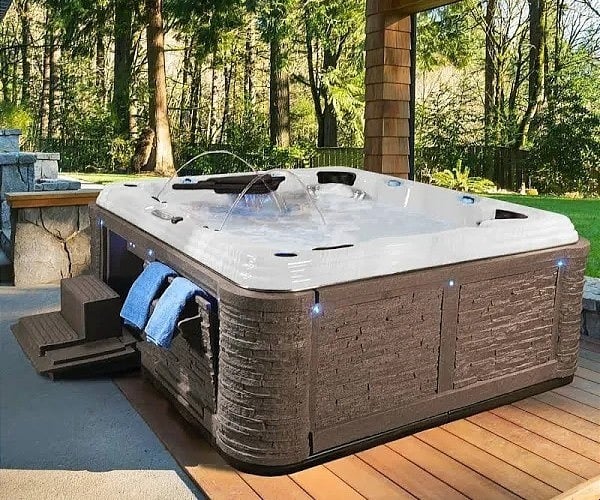 Lights and SoundBrilliant exterior cabinet LED lighting and a Bluetooth-ready sound system set the mood for relaxation or a party. The Grand Estate seats 5-6 with a full-body loungeror 6-7 in non-lounger version, and features two Captain's chairs with rollover neck/shoulder jetsand a cooldown seat. A large custom-molded multicolor programmable LED waterfall, dual LED water columns and LED lighted controls add luxury to your backyard spa experience.
Ranger Duffle Bag from Paguro Upcycle
Thanks to Paguro Upcycle, you no longer have to choose between sustainability and style. Paguro Upcycle's lightweight Ranger Duffle Bag is ideal for commuting to work, going to the gym, or a weekend away. It's available in two colors (Olive or Black) and offers style without compromising on practicality.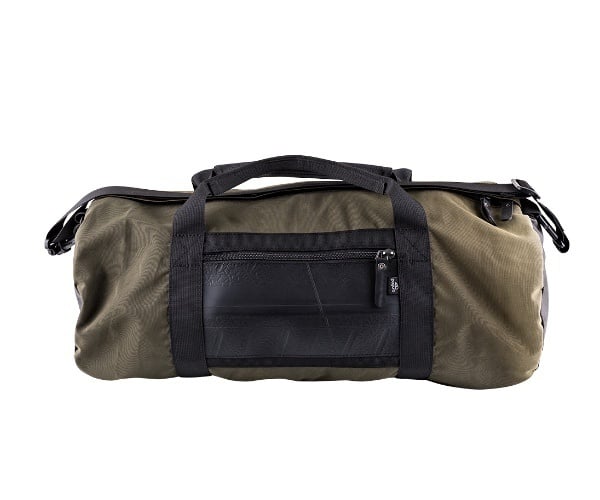 The main compartment is spacious so you can store all your clothes for a weekend away, while the small front pocket allows easy access to all your essentials (passport, travel tickets, wallet). Not only is it water resistant (it's made from recycled military tent canvas), but the shoulder strap is removable and adjustable. It's handmade by ethical artisans who know how to turn unwanted materials into something beautiful. Paguro Upcycle has something for everyone, whether you want beautiful sustainable home accessories, glamorous handbags, or unique jewellery.
Men's holiday calf socks from Bombas
Bombas modeled these socks after classic sweaters and chunky knit blankets for the ultimate snug-by-the-fireplace experience. Plus, bright accent colors play with vintage-inspired snowflake and fairisle patterns, creating eye-catching contrasts that'll dial up the charm on your holiday party looks.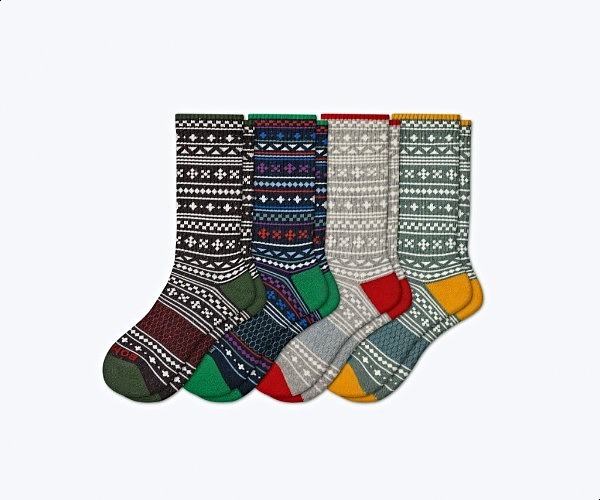 mophie snap+ multi-device travel charger from Zagg
The snap+ multi-device travel charger from Zagg has everything you need to charge on-the-go. Designated wireless charging spots for your phone and AirPods provide a shared output of up to 5W-15W of power.1 It also has a USB-C port and a USB-A port, so you can plug in two additional devices to charge. The travel charger folds neatly into a bundle that fits easily in your bag.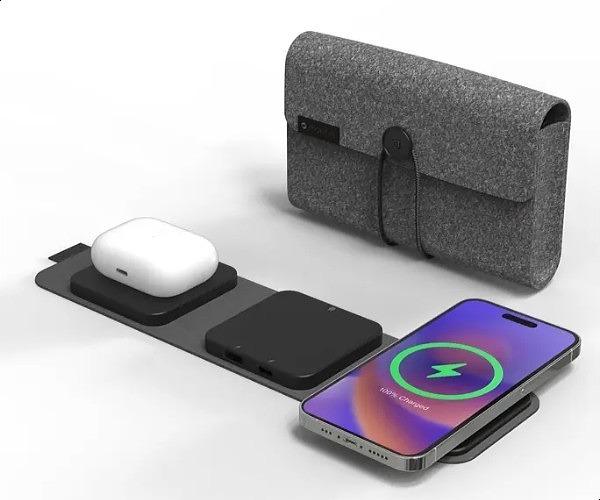 LIFT3 F foiling e-board from Lift Foils
Fun, easy to ride, and accessible. With LIFT3 F, a new approach has been taken to leading e-foiling – working with fiberglass boards to offer stability over performance, at a new low price. Lift's eFoil technology combines a state-of-the-art battery, a custom shaped, ultra-durable aerodynamic board, a next-generation propulsion system, carbon fiber hydrofoil components, and a Bluetooth hand controller for the ultimate watersports experience.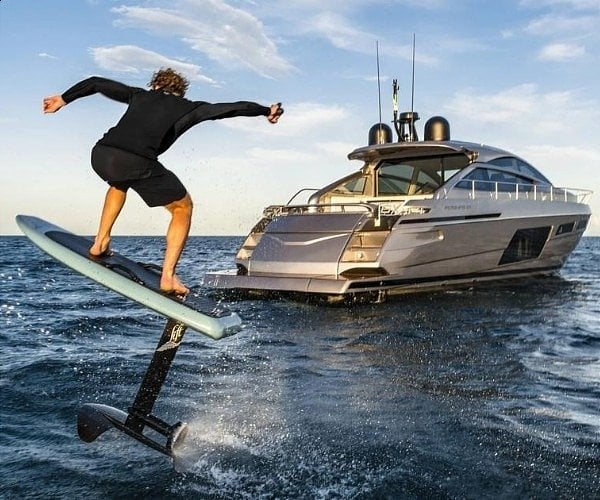 Safari Ultrasharp 10×42 bincolulars from Steiner Optics
Every traveler, sports enthusiast, and active participant in anything needs a good pair of binoculars to see, understand and enjoy more. The Safari Ultrasharp Series binoculars are the ones you need. Steiner's world-renowned image clarity, accurate color, low-light capability and field-proven toughness ensure maximum performance from your optics – and more pleasure from your pursuit of adventure.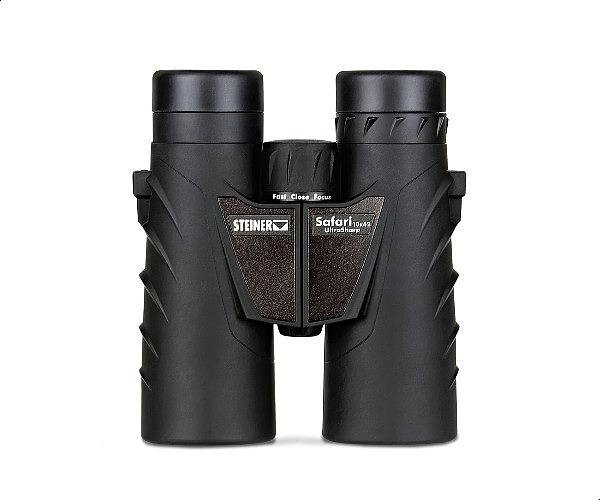 The ersatile combination of high power and a wide field of view makes these a great choice for your daypack, glove box or birding stand.
Merino Travel Pants from Unbound Merino
Ultra-light, stretchy, wrinkle-resistant and super comfortable, these pants are made from machine washable, premium Italian Merino wool and are a gamechanger when it comes to travel. They are available from Unbound Merino for $229.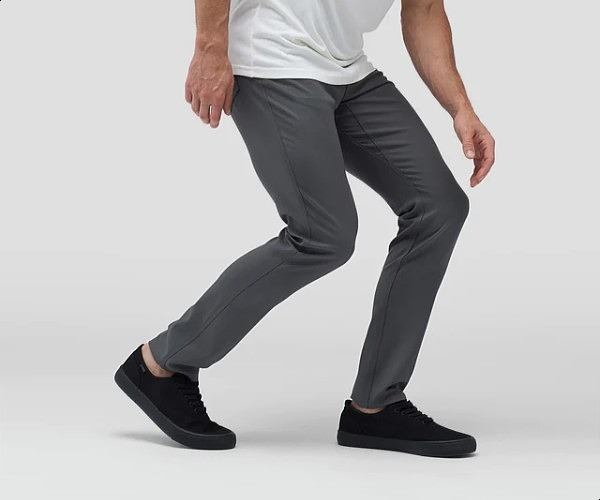 If you represent a product that you'd like to see feature in a future article like this one, please click here to subscribe to the retailer channel of A Luxury Travel Blog's mailing list.