By Paul Johnson on Jan 05, 2023 in Travel Miscellany
Luxury travel has evolved significantly over the years, and it continues to do so as we enter 2023. Gone are the days where luxury meant simply staying in a 5-star hotel with Champagne on arrival. Today's luxury travellers are seeking unique, personalised experiences that allow them to truly disconnect from the stresses of everyday life and immerse themselves in new cultures.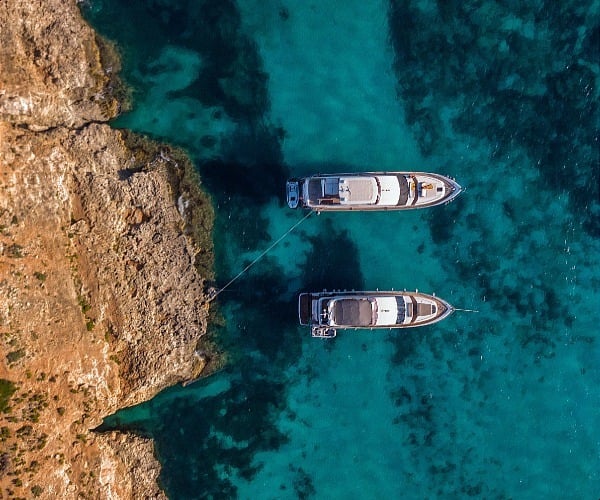 So, what exactly defines luxury travel in 2023? It's difficult to pinpoint one specific definition, as it varies from person to person. Is it exclusive access to once-in-a-lifetime experiences, personalised itineraries and unparalleled levels of comfort and service? Or something else? We asked 23 experts for their definitions of what makes luxury travel truly luxurious in 2023… let us know your own thoughts in the comments below!
"Luxury can mean different things to all sorts of people. With years of experience in the luxury ski chalet industry, I have become well versed on the true meaning of luxury. From the moment you book, luxury is about having everything taken care of, right down to the tiny details. Where the service team will attend to your every need. You should not have to think about anything, yet have everything you would hope for and more. Luxury travel should offer accommodation featuring everything from world-class spa and wellness facilities to sumptuous bedroom suites with the finest soft furnishings. However, it has to be the service detail and personal touches that give luxury travel its true meaning. It's where the concierge and the service team have it covered to make a luxury ski holiday special. Where great lengths will be covered to ensure your favourite spirit is stocked in the open bar, your skis are set out on the piste ready for you to clip in and ski off, you are booked into your favourite mountain restaurant for lunch, and after a day on the slopes, you are served your favourite aperitif before you head on into the hot tub. This goes without mentioning the Michelin star level private dining that is tailored to your taste. Luxury travel is when the sky is the limit."
Andy Castle, Director, Ultimate Luxury Chalets
"The definition of luxury travel continues to evolve. A new one is long overdue, anyway, as the term becomes more and more watered down with too many purveyors anxious to apply the misnomer to their brand. Price can lend to exclusivity, but it shouldn't be the only factor. True luxury should revolve around authentic, unfiltered experiences that open your eyes to new ways of viewing the world, that aren't available anywhere else. Luxury holidays should also be enjoyed with complete freedom and flexibility. Wherever you go and whatever you do, it should be exactly what you want, when you want it. Nothing tied to schedules, no delays, and everything right where it belongs."
Adam LeRoy, Director of Marketing, Air Charter Advisors
"For discerning high-net-worth travelers who are no longer impressed by gold taps and caviar, "luxury" has taken on new meaning. With scarcity always integral to its definition, it makes sense that "luxury" is becoming associated with exploring remote wildernesses or tracking rare animals. After all, what greater privilege could there be?"
Jimmy Carroll, Co Founder, Pelorus
---
IMPORTANT NOTICE:
If you are reading this article anywhere other than on A Luxury Travel Blog, then the chances are that this content has been stolen without permission.
Please make a note of the web address above and contact A Luxury Travel Blog to advise them of this issue.
Thank you for your help in combatting content theft.
---
"Luxury travel today is the actual results of the experience of the guest by anticipating their wants and needs. You do this by getting to know them before they arrive. Every detail is important to know who is traveling, have they been here before and what do they want to do while traveling here. By doing this, you are customizing the experience for them. Everyone can create luxurious amenities; those are things that add to the experiences. It is the extra proactive personal steps that make today's "luxury travel experience". Luxury travel today starts within the guest and when their expectations are met."
Tim Kerin, Owner, Essence of Dreams
"Discerning luxury travelers look for destinations that offer both adventure and comfort. You can explore the city, knowing that you have a personal butler waiting to fulfil your every need. Enjoy a cocktail at your boutique hotel, then sample fresh seafood at a local restaurant. And after a night of dancing, sink into Egyptian cotton sheets for a sumptuous sleep. True luxury is an art of balance."
Tarek Daouk, Co-founder and CEO, Hoken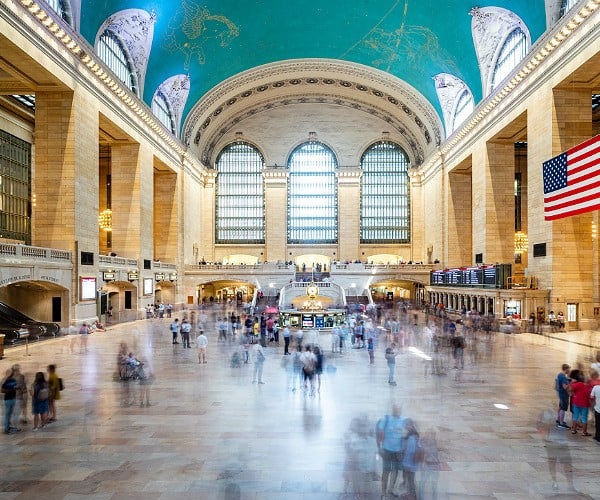 "Luxury travel is a high-end and indulgent form of travel that involves staying in the best hotels and resorts, experiencing the finest dining and exclusive activities, and often using private transportation and personalized service. Accommodations for luxury travel typically offer top-of-the-line amenities such as fine dining and spa treatments, as well as personalized concierge services. Transportation options may include private jets, helicopters, limousines, and high-end sports cars. Activities and experiences may include private yacht charters, helicopter tours, and access to VIP events. Personalized service is often a key element of luxury travel, with travel advisors or concierges available to assist with every aspect of the trip. While luxury travel has traditionally been associated with excess and extravagance, there is a growing trend towards sustainable and responsible luxury travel. This may involve staying at eco-friendly hotels and resorts, participating in environmentally-friendly activities, and supporting local communities. Ultimately, luxury travel is defined by a focus on quality, indulgence, and exclusivity, with an emphasis on sustainability and responsible tourism. It allows travelers to indulge in the very best a destination has to offer and to experience the ultimate in comfort and convenience."
Jason Eckhoff, CEO, BusinessClass.com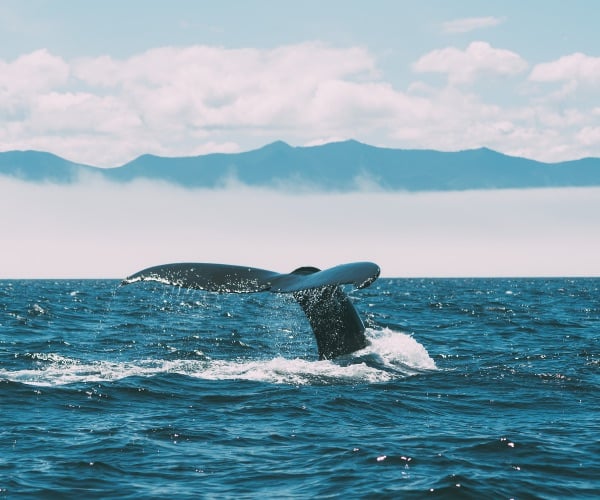 "Luxury travel in 2023 will be best described as budget-friendly luxury. Why? There's a major increase in luxury travelers looking for better deals in recent months and not confirming the first option found. If luxurious stays used to be booked without much research or comparison before, now it's easy to notice that price matters. 5-star hotels in destinations like the Maldives, Bora Bora and Dubai are booked after calculating the budgets and even looking for cheaper alternatives. This shows that even when staying at deluxe hotels, travelers still do the most not to overpay and save. From this, it's obvious that the current economic situation will change the definition of luxury into being a bit more low-cost, at least for a while."
Justin Albertynas, CEO, Ratepunk
"Luxury travel is now sustainable travel. And, sustainable practices don't just apply to the travel industry, they apply to all of us. We need to make smart choices, and not contribute to over tourism or factors that will have a negative impact on our planet. We all need to do our share, luxe or not. Sustainable travel starts with understanding the impacts of tourism, both bad and good. Then an effort by all of us to reduce negative impacts and focus on the positive ones. A good example is Portugal's Alentejo region, a place that remains sustainable being both rural and natural with thousands of miles of cork forest and a richness of wildlife. Here the balance between nature and humanity goes back millennia. It is a place with a clear harmony between nature and humanity, all in balance, in Montado cork forests that protect and are impervious to drought or fire. Here you can hike for hours and see no one. Here you can dine in a 4 star eatery on locally harvested foods. Here you swim in an ocean cove, and nothing in view was built by humans. Here you see industries that conserve nature – from olive oil to cork to wines. And the only crowds are made of sheep, and the lines are the endless straight old road made for cycling. And new luxury hotels are small batch, focus on local and experience – because this is where the market is going."
Jayme Henriques Simões, CEO, Louis Karno & Company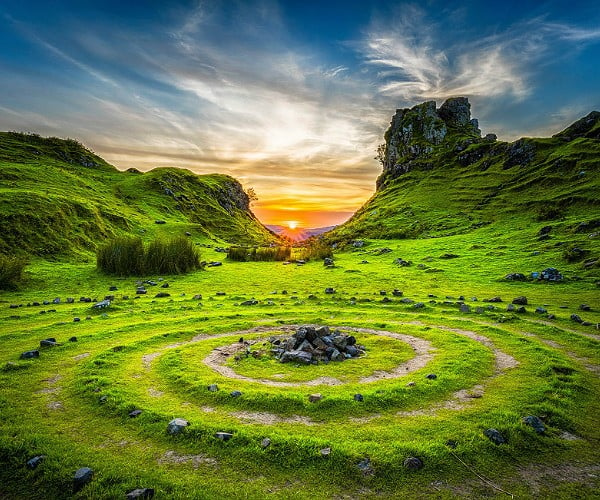 "I would define luxury travel as stress-free travel with high-quality accommodations. But, luxury is a relative term, so what one person considers luxury might not be what another person considers it to be. Luckily, because luxury is relative, that means that it doesn't necessarily have to be outrageously expensive and out-of-reach. While it will always be more expensive than standard travel, it doesn't have to mean that you spend the most amount of money possible on absolutely everything. It could mean that you bump up your airline tickets to a nicer class, or you stay at a decent hotel instead of finding a cheap Airbnb. Or, it could mean going full-out and flying first class and staying at an all-inclusive resort.
Jon Stephens, Director of Operations, Snowshoe Vacation Rentals
"Luxury travel today relies on brands being clear on what they stand for and luxury consumers expecting a customized experience which speaks to them personally in every aspect of the experience and affords them time."
JoAnn Kurtz Ahlers, President, Hidden Doorways Travel
"Simply put, luxury travel is an elevated experience. It' arriving and being addressed by name, not treated like every other reservation in the system. It means your desires are heard, listened to and you have the choice to travel in the style and manner that suits you best. Luxury travel means you are surrounded by people that are invested in the success of your vacation. You avoid the crowds, have private and personalized exclusive experiences that others only dream about or didn't know were a possibility. Luxury travel is also about privilege. There is a privilege of visiting places unexplored and untouched by society. If you are lucky enough to travel with the people you love, then you add the additional luxury of privilege of company. That is the best luxury travel combination of them all."
Paula Prickett, Owner, Black Dog Luxury Travel LLC
"The very words 'luxury travel' conjure up different meanings as different as each of us are. Top of mind for many, is time spent with loved ones to reconnect again due to separation from covid. It can be discovering new found interest(s) such as family genealogy leading to travel to a destination you had not considered. There are experts to help you in every corner of the globe to help with your search. Ecotourism along with ecoluxury is becoming more important than ever to travelers."
Deborah Izenberg, Owner, GeoLuxe Travel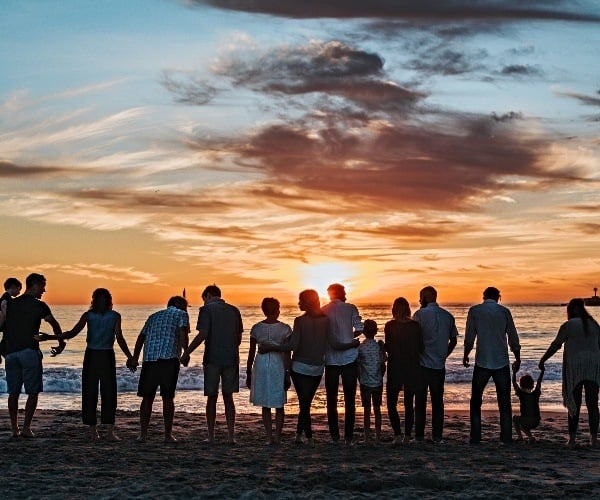 "For me, luxury travel equates to access: access to the best hotels, access to a sold-out event or a restaurant with a year-long waitlist, access to unique, under-the radar experiences. Luxury travel comes at a premium because it offers the traveler access to such opportunities and experiences. This could mean finally getting the penthouse suite in the best hotel in town, receiving a seamless itinerary so the traveler doesn't have to worry about anything, or having an amazing experience that they didn't even know was possible. Luxury travel means the opportunity to truly experience what makes a destination unique and special: dining in the speakeasy restaurant with the local chef who makes the most incredible local dishes, taking a painting class from a local artist using traditional methods, or adventuring to a magical, rarely visited spot deep in a national park. A 5-star hotel can have all the amenities in the world, but without access to stellar service and unique experiences, the experience will not be luxury."
Kristin Winkaffe, Founder, Winkaffe Global Travel
"Luxury travel is a privilege that is truly only experienced by few. It doesn't necessarily mean the most expensive accommodation and Michelin-star restaurants; it's more about having access to places and experiences that are outside the realms of 'normal' travel. It's all about exclusivity. The luxury of 'insider' access in other words, whether this is experiencing a stay in a stately home sitting on the edge of a highland loch, visiting a highly-regarded distillery and purchasing a cask, eating at some hidden away restaurant much beloved by the locals, or playing at one of the world's most respected golf courses. It is these incredible experiences, which allow travellers to see beneath the surface of a destination in a way that many others don't, that defines luxury travel."
Andrew Loyd, Sales Director, Auchterarder House
"We would define luxury travel as an opportunity for individuals to have experiences around the world that they would only dream of. The role of companies and travel experts in the field of luxury travel is to ensure that these dreams become a reality, and that all expectations and fantasies are excelled in every way possible. In our specific case, whilst many Formula One and motorsports fanatics may feel that their love for this sport can be expressed through a screen when watching the big events, we create tours that offer the height of luxury to our clients, allowing them to express their love for, and experience, the events in person, which is completely unrivalled. An experience in luxury travel needs to be entirely unmatched and once-in-a-lifetime, meaning that it will be etched into travellers' minds forever, and stands out when compared to anything else that already exists in the market."
Simon Mawdsley, Co-Director, Grand Prix Grand Tours
"It's not just about white-glove service during your tour anymore, it's that meticulous care and attention to detail from the moment a traveler gets in contact, and continues all the way through their customer journey. It's about perceived privilege from the moment they pick up the phone, and enriching their entire end-to-end experience, from unparalleled destination insight to tailor recommendations that truly connect with their heart's desires pre-trip, to providing rare access to renowned experts in their field whilst on excursion, like a private museum tour by its curator or a guided palace tour led by a royal themselves. This privilege extends to the luxurious locations of the carefully curated accommodations included, like staying on Machu Picchu's doorstep at Belmond Sanctuary Lodge, or the shores of a private peninsula on Lake Titicaca itself at Titilaka, not to mention their unrivaled vistas and exclusive excursions. Ultimately luxury travel is still about the finer things in life, but these days it's less about being bombarded with universal opulence as far as the eye can see, and instead more about being afforded unique opportunities to see the real beauty of the world up close with your own eyes, exploring the hidden gems, natural wonders, and cultural riches of a destination, like close encounters with elusive endemic species or indigenous peoples in the depths of the Amazon, or marveling at a lunar rainbow beneath a full moon at Iguazu. It's about authentic experiences both recherché and rich in emotional value, representative, meaningful and immersive voyages of discovery to not just witness and capture on film for kudos, but priceless, profound and visceral experiences to live and feel that will educate and astound, and leave you with a wealth of everlasting memories and a deep appreciation of a place, its wildlife, and people."
Jeremy Clubb, Founder of Rainforest Cruises
"Luxury travel isn't just "Champagne Wishes and Caviar Dreams", as the old TV shows said. Luxury still means impeccable accommodations and attentive service. But time is also a luxury in today's busy world – and on vacation, your time becomes even more valuable. We see luxury travel being not only pampering and upscale experiences, but treating your time as the valuable asset that it is. A hallmark of luxury is when visitors forget what day it is, becoming fully immersed in their vacation experience. Within the definition of luxury in 2023 is that travelers seek something very experiential, something authentic and a trip that is as seamless as possible. They also want to have an experience that brings in regional culture or cuisine, a peek into the local community and traditions. They want to have bragging rights and they certainly do not want a destination that is overrun. The luxury traveler wants something curated and worthy of their time."
Richard Moss, Senior Sales Manager, Saint Lucia Tourism Authority
"Luxury travel refers to a type of travel that goes beyond simply visiting a destination and staying in a nice hotel. It's an elevated, personalized experience that is designed to provide travelers with the highest level of comfort, refinement, and exclusivity. One aspect of luxury travel is the idea of an 'insulated' experience, in which travelers are able to escape the chaos and stress of the modern world and enjoy a sense of peace and relaxation. This might involve staying in a private villa or resort, or taking a customized tour that is tailored to the individual traveler's interests and preferences. Another key element of luxury travel is the idea of a unique, personalized experience that money can't buy. This might include things like private dining experiences, access to exclusive events or activities, or the opportunity to participate in once-in-a-lifetime experiences that are not available to the general public. Overall, luxury travel is about creating a sense of refinement and exclusivity, and providing travelers with an experience that is truly unparalleled and unforgettable. It is the ultimate way to indulge in the finer things in life and create lasting memories that will be treasured for years to come."
Ricky Zhang, Owner, Prince of Travel
"Luxury travel in 2023 means having access to off-the-beaten-path destinations and authentic experience providers who are voices for responsible tourism. Rather than being driven by costs, these luxury providers are driven by the depth of experience they can offer their clientele. In 2023, luxury travel will mean travellers will have the opportunity to meet with locals and experience their culture firsthand. This, in turn, will result in a deeper experience and connection, allowing travellers to hear the stories behind a destination and its people, learn the history, taste the food, and appreciate the nature and wildlife. These travellers will also have the luxury to use their travels as a force for good, with the ability to choose hotels and tour providers based on how they benefit a community or the environment. Often, travellers visit such destinations once in a lifetime, so it's important to find the right partners who are well-positioned in the region to provide that one-of-a-kind authentic travel experience."
Amit Jaipuria, CEO, Postcard Travel Stories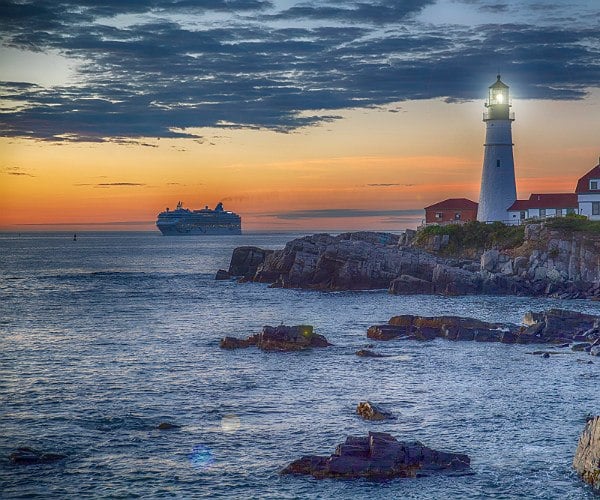 "Luxury travel today means travel experiences where all your needs are anticipated and taken care of. It's the feeling you get when you are greeted on arrival – whether at the airport, your hotel, or by your tour operator–with personal attention, and you can feel the weight of your daily life lifted off your shoulders. It's about people who understand that travel is an escape from the daily grind. Luxury travel is defined by good service, and the confidence that you don't have to think about the little details in your day because you know someone else is already one step ahead of you, thinking about how to make your travel experience as comfortable and easy as possible. And it's the comfort of knowing that, if something goes wrong (as things often do on the road nowadays) someone will go out of their way to find the best solution.
Lee Friedman, Owner, Mango Tree
"Luxury travel most certainly entails doing everything private. From private tours to a special table secured at a dinner hot spot, the goal of a luxury vacation is to have your needs attended to in a custom manner. One of the major perks of going lux is no waiting in lines, no worrying about logistics. For a reasonable amount of money, you get a tour guide to yourself, and you can often customize the tour to your liking and interests."
Christopher J. Falvey, Co-Founder and Owner, Unique NOLA Tours
"Everyone has their own definition of luxury (travel) and those personally pre-defined ideas are subject to change over time. As we get older, encountering life's changes and challenges, the luxury travel experiences that we dream of can be wide and varied in their reality. Having written about (vegan) luxury travel throughout Southeast Asia since 2014, I've been fortunate to have stayed at some of the finest hotels and resorts in the region during this time. Experiencing levels of luxury accommodation that many can only dream of, whilst enjoying culinary creations from talented chefs in their Michelin starred restaurant. Without a doubt, this is luxury travel of the highest level, I feel blessed to have had such opportunities, and I very much look forward to continuing my luxury travel adventures throughout Southeast Asia. But sometimes the reality of luxury travel can be a simple affair, and far from what many would expect when conjuring up images of luxury resorts and fine dining restaurants. It can mean spending time with your loved ones, on a pristine Andaman island that has remained largely unchanged during the 20+ years that you have been visiting. Swimming in the crystal clear waters, walking on the powder soft sand, and enjoying the simple yet delicious local cuisine. This is exactly what I've been doing for the last two weeks, in fact I'm writing this on my last night in a location that I can only describe as paradise. Enjoying the luxury of time, enjoying the luxury of family, enjoying the luxury of friends, and enjoying the luxury of the natural beauty of this wonderful planet."
Paul Eyers, Co-Founder, Vegan Food Quest
"As we present Iceland to the world, an enduring theme is that things like watching the Northern Lights while sipping a glass of wine in a private geothermal hot tub, being able to hike or golf around the clock in a sweater in mid-July, and dining on cod fresh from the boat at a quaint harbourside tavern, are exclusive, bucket-list items for our visitors, but rather commonplace for us, or at least quite accessible. Indeed, combined with the ever-changing "bucket-list" scenery that surrounds us, a lot of the magic of Iceland is that we offer easy, natural accessibility to experiences and settings that our visitors find unattainable in their home environments. Just as there is luxury in our exclusive spa hotels, there is also the luxury of being able to have a similar geothermal bathing experience in our numerous public pools at a fraction of the price. Just as we have exquisite top-end restaurants, we also offer the elegant simplicity of fresh, clean ingredients prepared well with minimal fanfare. And the best luxury is to find those special places that others have yet to discover, those "hidden gems" that one can experience for the first time and call their own. This is our take on luxury at the 66th parallel."
Helga Stina, Owner, Iceland Unwrapped